Inexpensive Designer Umbrellas
Inexpensive Designer Umbrellas are a great way to not only keep you dry on a rainy day but they can also help you make a fashion statement. The protection you can get from an umbrella is not only limited to the rainy days of spring and summer but the can also be used on sunny days to keep a source of shade with you everywhere you go.
Umbrellas and parasols are great ways to express yourself. From steampunk parasols to classic black umbrellas the type of umbrella you will buy will speak to your character. Umbrellas come in almost all shapes, colors, sizes, and styles.
One of the most important lessons in life you can learn is that you can never rely on the weather. A hot summer can quickly turn into thunderstorm to remember. That being said you can never have too many umbrellas laying around. I myself have one at home, one in the car, and one at the office.
You are going to find that umbrellas come in varying types of price points and styles. Although price can give you an idea of quality an umbrella probably won't last you for ever. With summer rains storms usually come with high winds and possibly hail. Even a well-built expensive umbrella can fall victim to the strong winds of a summer storm.
So knowing that your umbrella isn't going to last forever, it can be used in the hot sunny days of July and also the cold spring mornings of May, and also be used as a fashion accessory its best to take your search online.

Personalized Monograms Clear Umbrella

Rainbow Umbrella
Shopping for Inexpensive Designer Umbrellas Online
Firsts things first we need to set a budget before you start your umbrella or parasol shopping. It would be amazing if we were all extremely wealthy the fact of the matter is most of us need to live within our means. Umbrellas can cost you tens of dollars or they can cost you hundreds of dollars.  Set a personal limit for yourself and find yourself something that looks amazing and functions well.
Things to consider when shopping for an inexpensive designer umbrella online
Below are a few considerations you should make when you start shopping for your umbrella online. We won't cover style in too much detail as everyone has their own tastes.
Price – We have already covered the whole set a budget and stick to it. Although if you find something you truly love you're probably worth spending a little extra on.
Style – When it comes to the style of umbrellas on the market you're going to see two names repeated over and over. Those two names are parasols and umbrellas and how we separate those is by what they are used for. Parasols are typically designed for protection from the sun. They are usually made from a more sheer material that wouldn't stop a drop of rain from hitting you. In contrast though an umbrella is designed to keep the rain off of you. The material is a lot thicker and has some degree of weather proofing.

Crystalotus print Umbrella, shade umbrella

Floral Designed Umbrella

galaxy umbrella

Monograms Personalized Umbrella

Vintage Lace Fan Parasol Set
Size – As a general rule the bigger the person the bigger the umbrella you will need. It really just comes down use though. If your main goal of an umbrella is to keep yourself dry on those rainy days a bigger area will keep you more dry. But the question could be raised does size really matter when it comes to buying umbrellas. Well that answer is no. Some of us umbrella connoisseurs are just looking for the umbrella to be a fashion accessory.
Function – Not all umbrellas were created equal especially when it comes to function. A bride to be may want to outfit herself and her bridesmaids with umbrellas for her big day. You can almost be certain she is looking for an umbrella that looks great over one that is designed for keeping your dry on the rainiest days. In contrast a young professional business woman from the Pacific Northwest of the United States will probably sacrifice they style of the umbrella for one that keeps her out of the constant rain of that climate.

White Battenburg Lace Vintage Umbrella Parasol For Bridal Bridesmaid Wedding

Paper Wedding Parasol with Gold Vines Design

Large Brockscript Thank you handpainted parasol
Number – Another thing you are probably going to want to consider when shopping for a new umbrella is figuring out how many you need to buy. Do you want one umbrella for the car, one for the house, and one for your work? Well maybe you want to spend a bit less. Are you someone who gets up early and watches the weather channel religiously? If that's the case you can probably get away with buying just one umbrella. One last consideration you have to look at is who many people are you buying inexpensive designer umbrellas for? Do you have children or a spouse? Well they are probably going to need one also.
Reviews – Ok, so you have found a great deal on an inexpensive designer umbrella online and now you are unsure of if it is built to last or not. One of the hardest things about shopping online is building trust with different online retailers. Sometimes as online shoppers we really take risks when ordering something online. You kind of just take of leap of faith when you hit that submit order button. You don't know if you're going to get your products, what kind of quality, they will be, or if the company will steal your credit card number. This is why reading reviews is so important. Before you purchase anything online it is a good idea to read as many reviews as you can. Not only should you read the product reviews but it's a good idea to do a little research only the company you are buying from. A quick search of the company will usually bring you to some reviews both good and bad. Make sure you're confident with the product you are buying and you understand the retailers return policy.
Now for the fun part it time to embark on our umbrella buying journey. Below is just a very small sample of what you will find online.
Inexpensive Designer Umbrellas For Kids
Shopping for kids is fun. No matter if you are buying toys, books, clothing or umbrellas shopping for little ones is always a good time.
In general kids are usually pretty easy to shop for. They usually have a favorite hobby, sport, past time that they love. A little ballerina would love to have a dance themed umbrella. And a little basketball player would love to have a basketball themed umbrella.
If you're struggling for a style famous branded toys or cartoons are usually a safe bet when shopping for a children umbrella.
Some of the more popular brands with kids today are:
Disney
Transformers
My Little Pony
Lego
Sponge Bob
Dora The Explorer
Disney Princesses
The key to shopping for a children's inexpensive designer umbrella is to remember that children will probably need a new one every year. Kids plain and simple play hard. That umbrella that should be keeping them out of the rain may be used as a shield one day or a parachute of the steps the next.

mini lace umbrella photography prop

personalized 34″ children's clear dome umbrella

Girls Personalized Umbrella

Monogrammed Kid's Beach Chair With umbrella
Inexpensive Designer Umbrellas For Men
Men are probably the easiest to shop for when it comes to buying umbrellas. The key to it is to keep it simple yet functional. One average most men are looking for function over fashion. Although some men would are looking to make a fashion statement.
Two of the safest colors when buying a man an umbrella are either navy blue or classic black. These two colors are staples when it comes to most mens suits or outfits. You will find when you are shopping for a man's umbrella there is a lot more variety than that but it is always safest to stick with the more popular colors.
Parasols are typically not for men and you can pretty much bet that man in your life aren't looking for one.

The Raven Book Umbrella

Hamlet Book Umbrella
Inexpensive Designer Umbrellas Women
In contrast to shopping for men shopping for a woman's umbrella can be a lot more of a challenge. Women in general will exchange a bit of function
for style. That doesn't mean that they don't want an umbrella to keep them dry and out of the sun but they want it to look good in the process.
Women's inexpensive designer umbrellas and parasols come in a variety of colors, shapes, patterns, and sizes.

Personalized Umbrella, Embroidered Umbrella

Alice in Wonderland Book Umbrella

Clear Umbrella with Name and Polka Dots
finding an inexpensive designer umbrella either for yourself or someone else should be fun. Be sure to balance style with function and stick to your budget. Let the umbrella either be your protector from sun or rain or also be an expression of your personality. Last but not least get your fur baby a pet Umbrella to stay dry!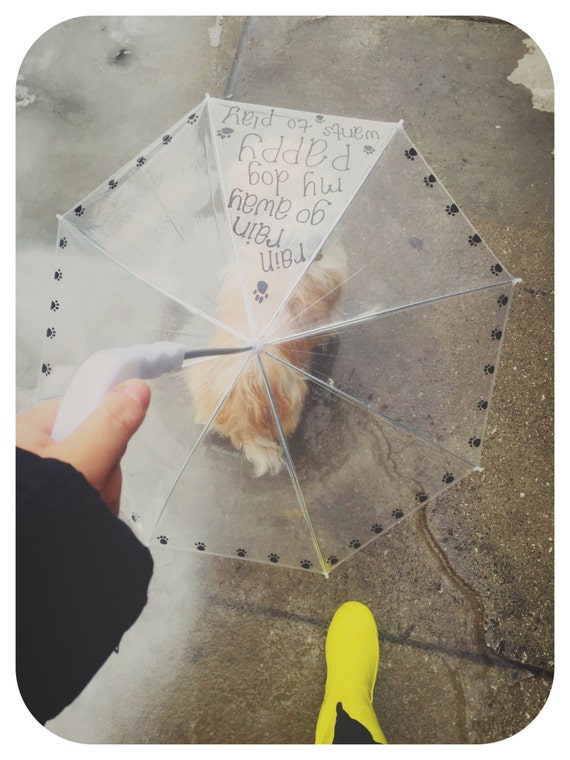 Dog Umbrella, Pet Umbrella

Dog umbrella
Save
Save
Save