Valentines Day Bra and Panties
Sexy Valentines Day bra and panties sets are a a perfect for the girls who want to wear something sexy on Valentines but not too sexy.
There's nothing sexier for a woman than a garment that gives comfort, confidence and style. You guessed it, we're talking lingerie!
With Valentine's Day just around the corner, ladies it's time to revamp that lingerie drawer like never before.
From intricate lace and the thrill of frill to racy mesh and sheer slips, we've got something in store for everyone. It's all about picking what you feel comfortable in. Did we mention how you'd like to surprise your partner this Valentine's?
From one woman to another, here are our picks for the hottest pair of Valentine's Day bra and panties. Shop away ladies!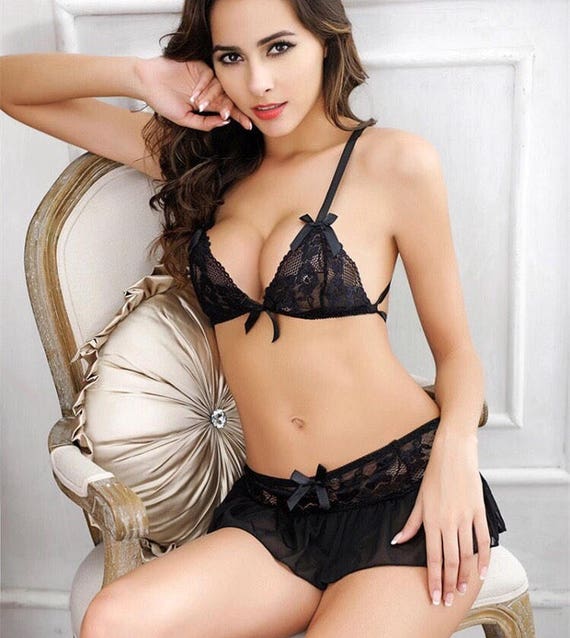 Slips are back in style
Just when you thought slips are the most underrated garment ever, we've got some great news for you. This Valentine's is all about their comeback. You can opt for underwear or skip it altogether! The fiery backless sheer slip is made of silk, leaving you feeling smooth all night long.
Sheer Mesh Triangle Valentines Day Bra and Panties
Nothing says' Be Mine' like this sheet mesh triangular bra. The element of sheer in the bra adds a touch of sexy playfulness. The triangle shaped bra enhances your cups the right way. Pair it up with a matching thong for an added oomph!
Cotton Bralette Set
Cotton bras and underwear are given a major uplift this season. They're the epitome of elegance mixed with comfort. You can wear them all year round, not just Valentines.
Red Lace Bralette Set
Lace gives lingerie a sexy look like no other. This red lace bralette set is sure to make temperatures rise in the bedroom and on the dance floor. You can get the perfect pair of knickers to match the top too.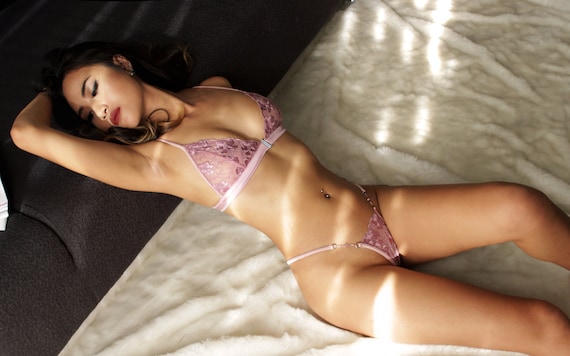 Cotton Racerback Set
Who better to trust for undergarments than Calvin Klien? In case you happen to be celebrating the single life with the girls this year, this cotton racer-back set is sure to be your pick for the season. It comes as a simple cotton bra and matching underpants for that cute look.
Colette Teddy
Keep the mood naughty and nice with this see-through flattering lacey top and low lying honeycomb shorts. You can get it in red to stay in tune for Valentines.
Logo Mesh Bra Valentines Day Bra and Panties
Young girls will love this Tommy Hilfiger design. The matching bra and panties comprise of high waisted briefs and a mesh bra with the Tommy logo imprinted. It's flirty and fun.
Red Push-Up Bra Set
Valentine's Day is all about getting the right type of attention with the right type of cleavage. And who doesn't love a little push up. This red net push up bra comes in a blood red hue with matching panties. Trust us when we say there's nothing hotter than this!
Sheer Teddy
Who better to trust for lingerie than Victoria's Secret?  This red translucent lace style baby doll is what male fantasies are made of. It's the ultimate combo of sexy and sweet.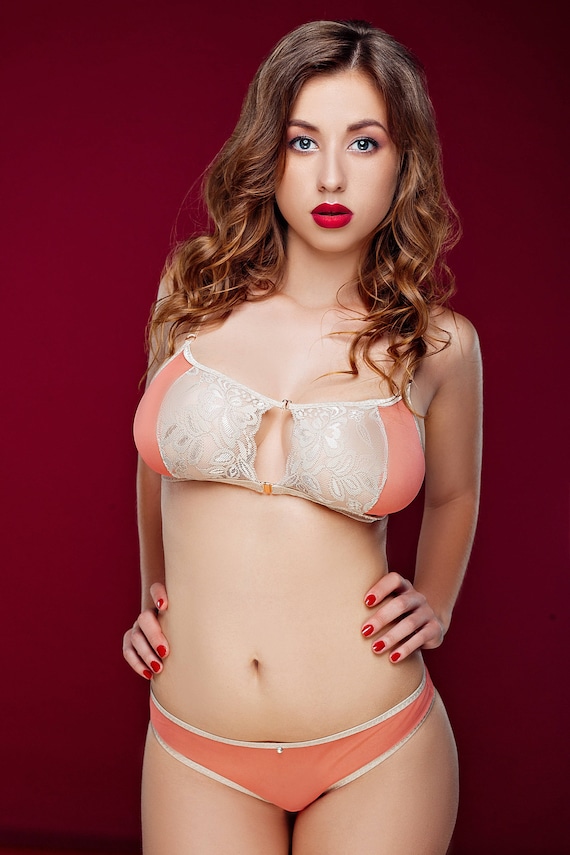 Matching Red Valentines Day Bra and Panties
How about adding a cheeky spin to Valentines this year with matching fiery red balconette lingerie? The body hugging cheeky panties complement the sexy laced up unlined balconette bra.
Whether you're on the hunt for something special or need a reason to restyle your inner wardrobe, these sexy lingerie ideas are sure to spice it up this Valentines.
You can turn up the heat or keep it simple. Whatever you do, we know you'll surely be thanking us later.