Top 10 Little Red Dress Styles to Celebrate Romance this Valentine's Day
An essential to any Valentine's Day date is a little red dress.
It's the season of love and with Valentine's Day just around the corner, ladies it's time to up your style game with these sizzling little red Valentine dresses.
Whether you're planning on cuddling up at home or dancing the night away at the club, we've got something in store for everyone.
You guessed it! We've searched left and right for the perfect blend of this season's trendiest dresses. From slender and sexy to short and sweet, you'll be slaying date night with these effortless looks.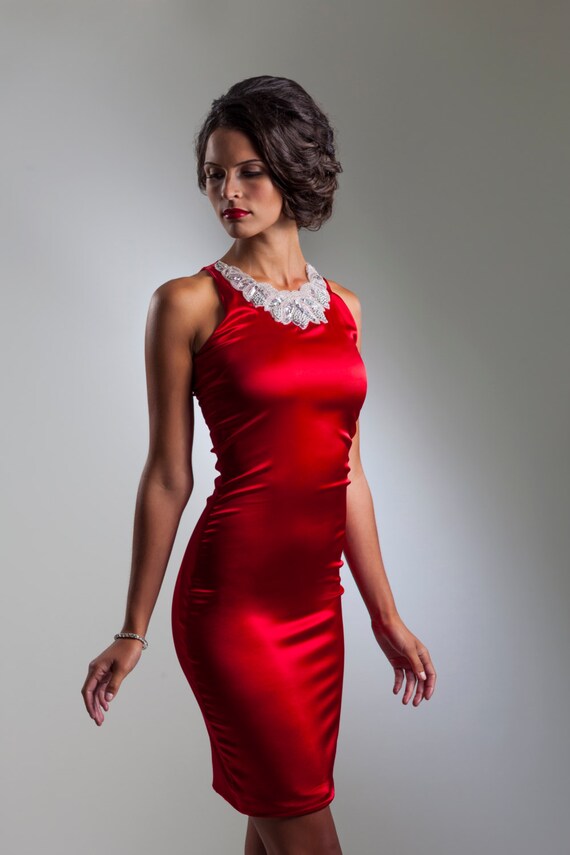 Relentlessly Enduring Wrap Little Red Dress
For that fabulous date night look, why not turn things up with this body-hugging wrap style dress. Embellished with just the right amount of detail, this red satin dress says be mine like no other.
Floral Printed Red Dress
Date night is all about being flirty and fun. This red floral printed dress manages to do that in an effortless manner. The flounce sleeves with sash tie closing the waist give you the ideal bodice fit.
Wine Red Bodycon Dress
Every guy's heart is sure to melt with this stunning bodycon dress. The wine red color is a graceful act. It's cute and whimsical, bringing back retro vibes with all its embellishments.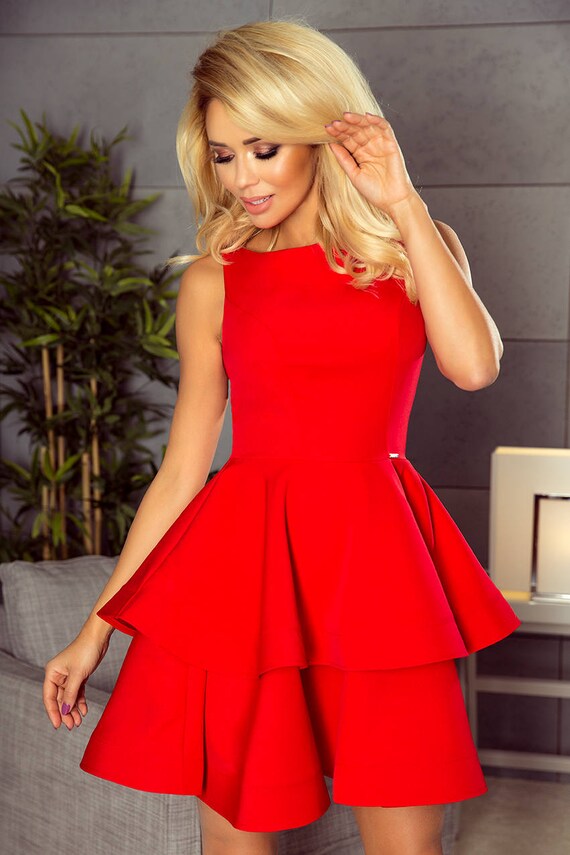 Classic Red A-line Dress Little Red Dress
Nothing screams I love you better than this classic red hued dress. The A-line cut accentuates your curves the right way. You can play it fancy by pairing it with black stilettos and gold hoop earrings.
Ruffle Detailed Red Mini Dress
If you like doing things a little differently when it comes to fashion, this outfit is for you. It takes on a playful spin to the classic mini dress with its ruffle detailing.
Chic Satin Red Slip Dress
This chic satin red slip dress adds an aura of romance in the air. We're talking sleek and sexy. You can pull the outfit together with a faux fur jacket and matching boots.
Off Shoulder Red Lace Mini Dress
For a trendy look on Valentine's, this red lace dress is everything. Flared sleeves and delicate necklines add a special touch. You'll be setting the dance floor on fire with this body-hugging fit.
2 Toned Wrap-Style Little Red Dress
If you can't decide which shade of red looks best, why not incorporate both of them. Bright blood red contrasts with the maroon red well. Wrap design adds an element of sexy playfulness. We guarantee you'll be getting the right kind of attention that night.
Mini Velvet Little Red Dress
Turn up the heat at dinner with this velvet mini dress. The apron neckline with scallop detailing gives an edge. Its slender touch is sure to pack a punch in the softest of hearts.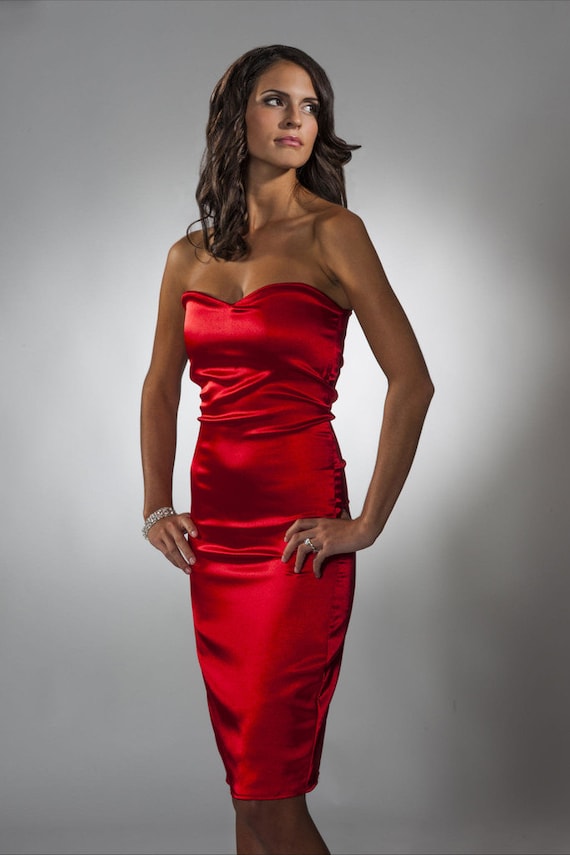 Cold Shoulder Red Tulip Dress
Steal the limelight on your romantic date for two using this gorgeous tulip little red dress. The cold shoulder top will work to flaunt that stunning shoulder line. Take your ensemble to a whole new level with the addition of faux fur and ankle strap sandals.
There's no better way to begin Valentine's Day this year than with a bang. And these blazing little red Valentine dresses will get you the affection and praise you deserve. Remember ladies, whatever you wear, wear it with sheer grace and confidence. After all, there's no turning back on fashion and love.