12 Trendy Valentine's Day Dresses; The Styles to fall in Love with This Year
We know how hard it is to find that perfect dress to wear on Valentine's Day so we laid out some of our favorite trendy Valentine's Day dresses perfect for that special date.
February is here and that means Valentine's Day is just around the corner; a day that celebrates love and romance. If you are planning to spend a romantic evening with a special someone or simply going out to celebrate singlehood with your girl squad with a fun night out, it is okay to go that extra mile for the ultimate date night. While reds and pinks generally dominate the scene, deep sensual earthy toned hues or a clean and crisp black and white looks work just as well if not better.
If you are a gal who loves vibrant colors then wear color; nothing and no one is stopping you from being yourself. Regardless of what you have planned for the night, just make sure you do it in style. Whether it is red, pink, blush tones, or black, find your Valentine's Day fashion inspiration by looking at some of our favorite picks this season.
Flirty and Floral Ruffle Dress
Perfect for Valentine's Day, floral prints set just the right tone by being fun yet elegant and sophisticated. Ruffles add the perfect hint of flirty casual fun to your outlook. Pair your dress with a bag, a pair of ankle boots and minimal jewelry to let the dress speak for itself.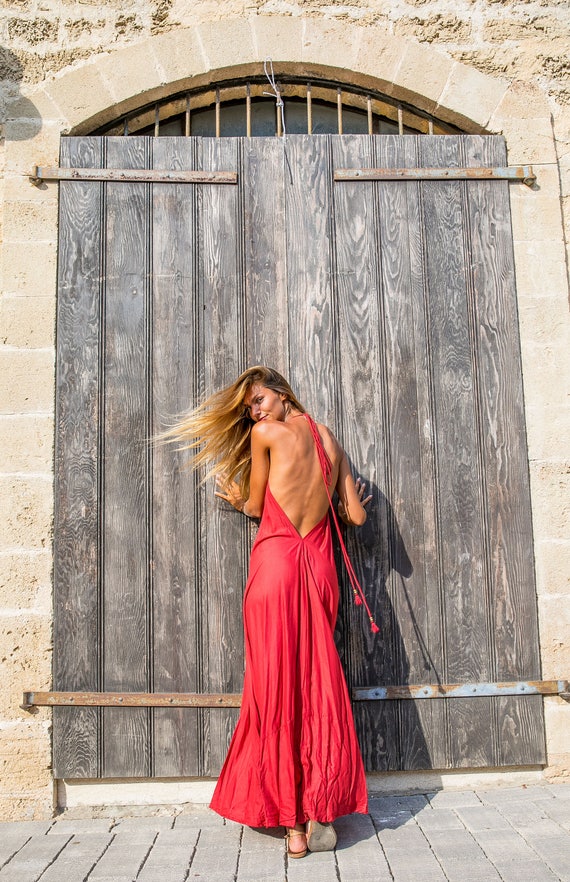 Trendy Valentine's Day Dresses – Wrap Dress
Wrap dresses are just the right amount of sexy. They hug your curves in the best possible way and show just enough skin to look sexy but not raunchy. A deep maroon velvet wrap dress for instance, needs nothing more than a bold lip to complement the ensemble along with a pair of strappy sandals and simple stud or hoop earrings.
Leather Rebel
Ditch the dress and go for the ultimate badass look by putting on some leather. Denim is generally a little too casual for some people's preference so your next best option is to switch it up with some badass leather. Try leather pants, a jacket, a top, or maybe even a dress. Incorporating leather in your ensemble is the rebellious move everyone must make at least once in their lifetime. Pair your leather component with something like lace or silk for that perfect contrasting look. Add on your favorite black accessories for that iconic sultry look.
Delve into Velvet
If there is one fabric that is a must on the list of sultriest and sexiest fabrics of all time, it has to be velvet. Soft, regal, and gorgeous; velvet is more than just a fabric that is pleasing to the eyes. If is just as comfortable as it is beautiful. Velvet hugs your curves in the best way possible when worn as a form fitting dress, a flowing dress, or a loose fitting top. Velvet creates the most gorgeous silhouette by draping down your shoulders with effortless ease that you cannot help but check yourself out every time you come face to face with a mirror.
Velvet does all the talking for itself so you really do not need much to pair with it in order to complete the look. A pair of statement earrings and some classic neutral hued heels are all that you will need and you are really to look like you are about to walk the red carpet.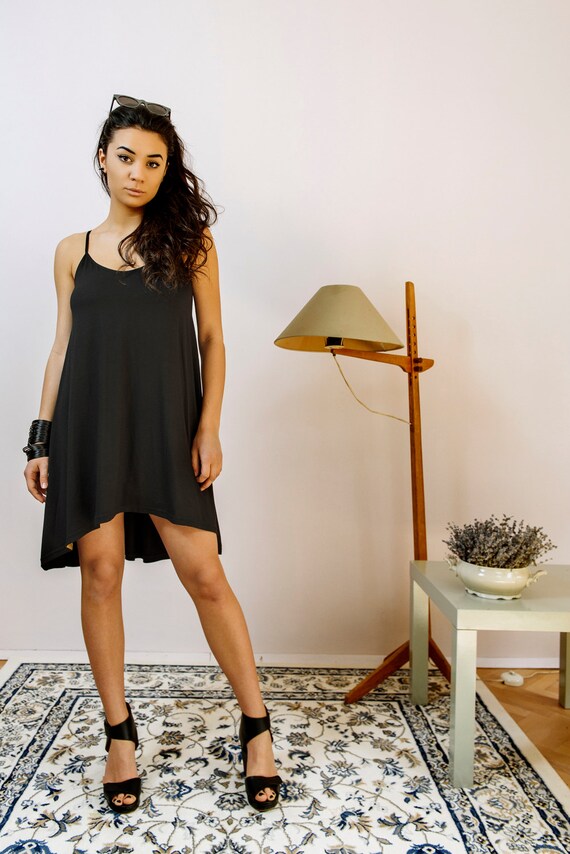 Lace Elegance
Lace has to be the most romantic of them all. It's simple, classy, elegant, sweet, and subtle; just the kind of vibe you would want for a romantic Valentine's Day look. Lace works wonderfully on just about every color but our personal favorite have to be blush toned hues. Together they make the perfect marriage of sweet and sexy.
Pick a fun and flirty cut with a bust hugging top and loose flowing knee length skirt underneath; or perhaps opt for something more conservative like a full sleeved number with a loose silhouette for the ultimate boho inspired look. All you need to complete your look is some minimalistic jewelry and a pair of your favorite strappy sandals.
Faux Fur Chic
Faux fur screams money and class. It's sultry, elegant, sophisticated and slightly mysterious which adds a whole new element to the look. Faux fur coats are absolutely drool worthy and they alone can take your look from basic to badass in a moment's notice. Drape your faux fur jacket over a plain black pair of pants and a plain black tank top. Finish the look with your favorite ankle boots and simple hoot earrings and you are ready.
Trendy Valentine's Day Dresses – Backless Sultry Glam
If you want to keep things simple and classy yet still incorporate a hint of sexy to your look, the best way to show off some skin is to go backless. It's like they say, "business in the front, party at the back". Backless dresses are versatile, effortless, and easy. You need nothing other than a pair of your favorite heels and some drop earrings to complete your ensemble. A backless cowl detail is also really chic and sexy.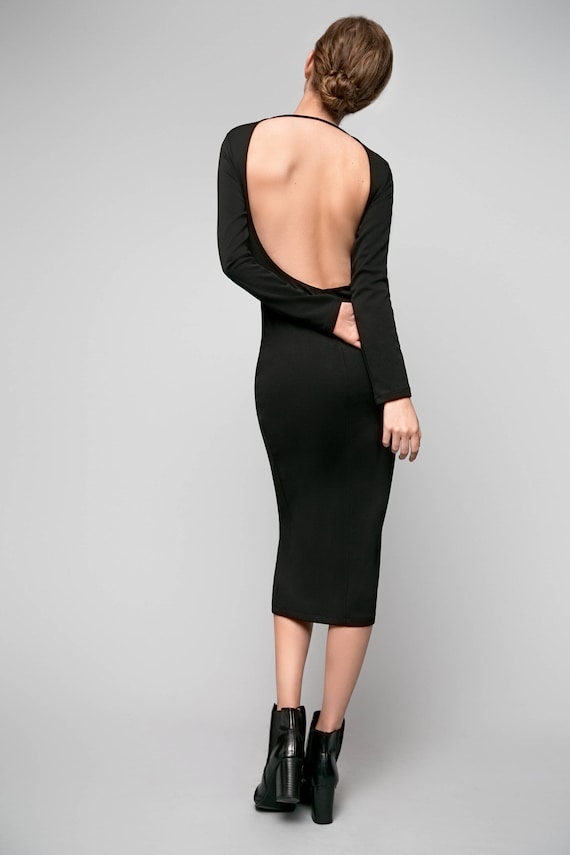 Pants Over Dresses
Why wear a dress when you can wear pants. Dresses are beautiful but they can get boring and monotonous. Not to forget they are not the most comfortable either. You are already out on a date; the last thing you need to be nervous about is your dress and any wardrobe malfunction concerns. Pants are your best friend if you love to keep it clean, simple, and sophisticated yet super comfortable. Steer clear of your everyday boring work wear.
Play with a little color; perhaps red. Red pleated pants or a red tailored suit screams bold and badass. A suit screams power, independence, and class. You need nothing more to complete your look with a pair of red pants other than a clean bold lip color, minimalist stud earrings and some heels.
Trendy Valentine's Day Dresses – The Mix and Match of Color Play
If you cannot pick one color, play with two or three. Do not be afraid to be yourself. If you wish to wear something solemn and gothic such as black, by all means go ahead. If you wish to look like a walking talking rainbow, by all means go ahead. Just remember to never overdo it because all things work best in moderation.
Pair an all-black ensemble with a pop of color; a pair of colored heels, some statement earrings, or something even more subtle as your eyeshadow. Similarly, for a bright and vibrant colored outfit, you don't need much to make it stand out. Let it do all the talking by pairing your dress with neutral or nude hued shoes and accessories.
Trendy Valentine's Day Dresses – Shirt Dress For Casual Fun
Shirt dresses are so underrated. Pair them with something simple like a chunky belt and you will see for yourself how they just stand out in a crowd. Wear your favorite ankle boots with them or strappy sandals; whichever one you prefer, and finish the look with some chandelier or drop earrings.
Trendy Valentine's Day Dresses – The Devil Is In The Details
Your dress does not always have to be extra from top to bottom. All you need is one component to make it all stand out. For instance, a statement neckline is enough to make an outfit memorable. Minimal embellishments, cowl necks, choker necklines or deep sultry V-necks, each of these looks speak for themselves.
Similarly, play with different types of sleeves. Keep them long, short, strapless, cold shoulder, off shoulder, cutout, bell shaped, and what not. Stick to one component and perfect that only to make the ultimate statement.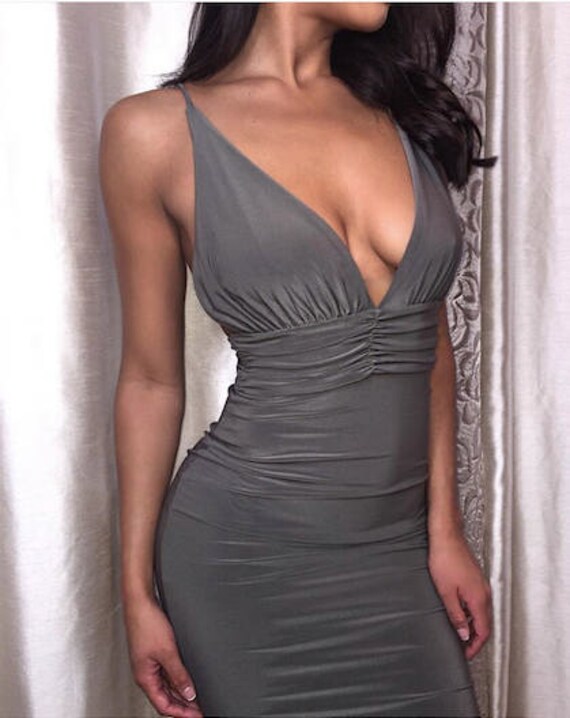 Trendy Valentine's Day Dresses – Casual Chic
There are some amongst us who are willing to go the extra mile. They love to dress up, try the most and look their absolute best. Some amongst us, however, would kill for a simple casual outfit and just call it a day. Comfort over everything. For the ultimate casual chic look, all you need is an oversize sweater. On oversize sweater is every lazy girl's go-to. It can be worn over a pair of skinny jeans along with some ankle boots and simple jewelry or it can be worn as a dress.
Sweater dresses are all the rage this season. They are comfortable, simple, statement, and show just enough skin to look sultry and sexy. They key to nailing the casual chic look is to keep it basic. Allow yourself to be comfortable and you will look beautiful naturally.
Final Words
Embrace the spirit of romance in the air and tell the special someone how you feel. It does not have to be a significant other; it could be a friend or family member too. Just remember to remind them what they mean to you because life is short. This year, slay all your haters away by donning these head turning outfits. Hopefully these trendy Valentine's day dresses have given you an answer to that age old question "What Should I Wear?!?!".
Valentine's Day is specifically lovebirds' favorite holiday but it's a holiday nonetheless and thus, a reason to be happy and celebrate. Whether you are single or taken, it is most important to love yourself the most. Make this Valentine's Day the best one yet. Share your pick on trendy Valentine's Day dress, we'd love to hear from you!