Decorating with Rustic Country Home Decor
There's just something heartwarming and charming about the idea of rustic country home decor. It's no surprise that many interior design concepts of today are slowly bringing back the charm of the good old world and blending them beautifully with modern design.
If you're tired of the simple contemporary look and are part of those who prefer their homes to have a dash of country and a dash of chic, we've got some great news for you.
Our list of décor inspiration will surely give you the perfect modern rustic touch to your living room, dining room, bathroom, kitchen and outdoors. Here are few awesome rustic country decor ideas for your love nest.
Rustic Country Home Decor For The Living Room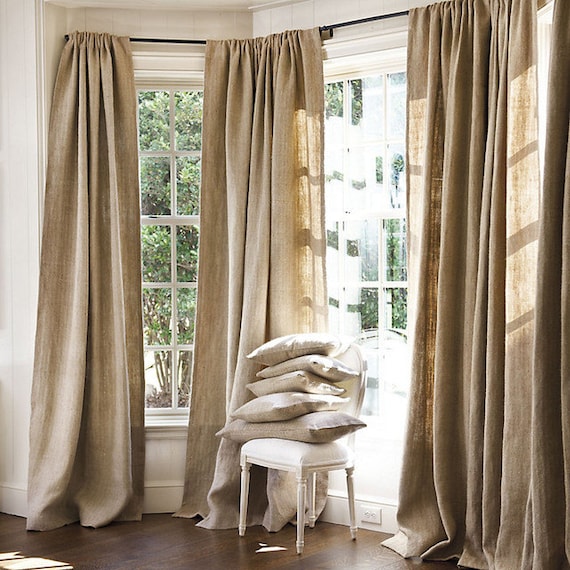 With rustic styles getting trendier by the day, why not incorporate some rustic country vibes into your living room. We've gathered some of the best ideas that are sure to bring that inviting feel to your home.
Texture makes all the difference- A great way to begin is by mixing and matching different textures. Be it the incorporation of bricks on the wall, a wooden floor or a natural stone fire place; make sure the contrast blends well together.
Soft sectional sofa- To help make your living room more cozy and comforting, why not get the perfect soft sectional sofa. It acts as a wonderful spot for relaxing and the presence of numerous pillows allows family members or guests to lie around or sit with ease.
Light it up- Every living room desires for a center piece and the perfect homey yet modern rustic vibe can be gathered via a pendant light, rustic curtains or windows that allow light to peak in.
Rustic tables- Another wonderful centerpiece for a rustic living room could be pairing two unique tables together. One could be made of industrial metal while the other could be of log or old wood. Guests will surely be intrigued.
Accessorize the rustic way- Whether it's a soft rug, handmade pottery pieces, woodland themed pillows or woolen throws, you can accessorize just the way you like it.
Rustic Country Home Decor For The Dining Room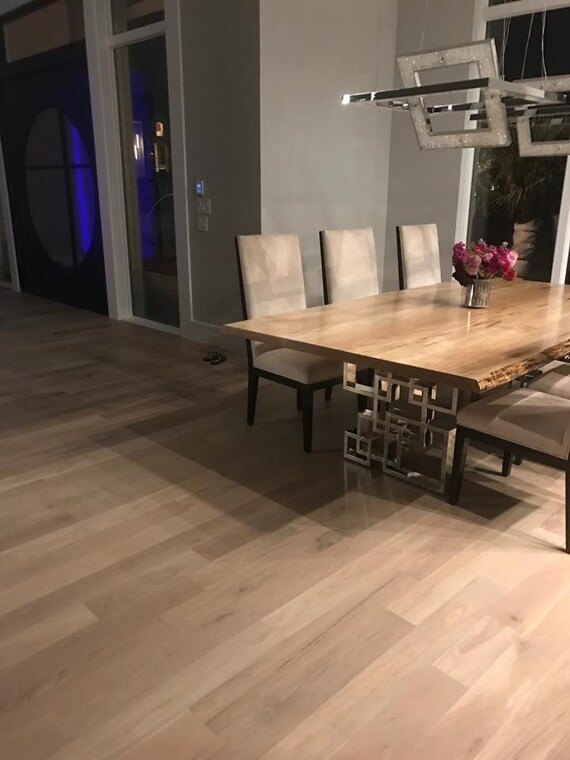 If you prefer the winning combination of vintage, industrial and a touch of modern rustic feels, our stunning dining room ideas will leave you in awe. It's all about simplicity with classic country design and you can add the right amount of warmth to your dining space.
Statement is the way to go- The first thing that comes to mind when you thing of the dining room is obviously the dining table with all its chairs. Go the classic way. You should think along the lines of clean cut farm tables or up-cycled pieces made from wood that has been re-crafted. Once your table is ready, why not replace chairs with some wooden benches or add a dash of color with blue armchairs.
Everything natural- The rustic approach is all about being natural. From wooden surface to the use of bamboo and wicker, you choose what you love most. Did we mention the use of a farmhouse inspired wooden fire place is so inviting.
Think out of the box- Learn to add center pieces, decorations and accessories that go in line with your room's theme. Homemade artwork, woven baskets, antique mirrors and even old school stoneware items will lift your dining room with a personality of its own.
Simple lighting- A room's lighting is known to lift its atmosphere like no other. Keep a balance between artificial and natural light. Don't forget to add aura to the dining room with glass windows, center piece light fixtures and high ceilings.
Timeless doorways- The use of barn doors, whether they're fixed or sliding, have become popular in many modern day dining room designs of today. Shape your room's entrance with this wooden door and watch your dining room transform into a timeless classic.
Rustic Country Home Decor For The Bathroom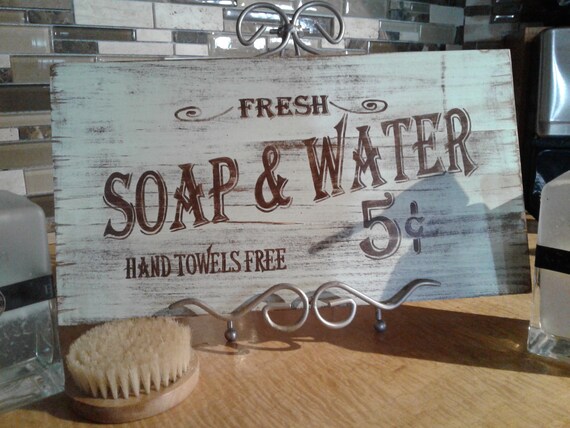 In case you're on the lookout for some cottage style rustic décor ideas for your bathroom, these country inspired combos are sure to do the trick.
Get into the valley spirit- Take your vanity to a whole new level by getting it designed in new oak wood with metal brush scrapings for those rustic vibes. With dark colored wood cabinets, countertops made of soapstone and beige tiles everywhere, that mountain side appeal is sure to come.
Aged beauty- Turn your years old antique cabinet into a rustic themed vanity for the perfect bathroom center piece. Use pendant lights to illuminate the room alongside darkly stained countertops made of concrete. For the ultimate cottage like atmosphere, don't forget to add lots of white touches and subway tiles to the room.
Vintage reflection- Sunny yellow colored walls scream for attention but when they're paired alongside a classic looking pedestal tub and beautiful artwork, the view is serene. A dash of wood flooring with tall baseboards adds a unique touch and so does a country inspired stool with antique rug.
Rural Illusion- When you've got a mix of country and cottage, you know you're in for a treat. Give cottage style a modern twist with black colored wainscoting and tiled floor. The rural rendering add something special and so does the antique chair with a collection of canning jar.
Ski slope inspiration- The pebble tiled floor screams Sacramento with its alcove shower head and mild toned wooden cabinets. Keeping the walls beige and playing along the nude toned color scheme adds a relaxing feel to this bathroom. Did we mention the wonder shaker cabinets with the under-mount located sink?
Rustic Country Home Decor For The Kitchen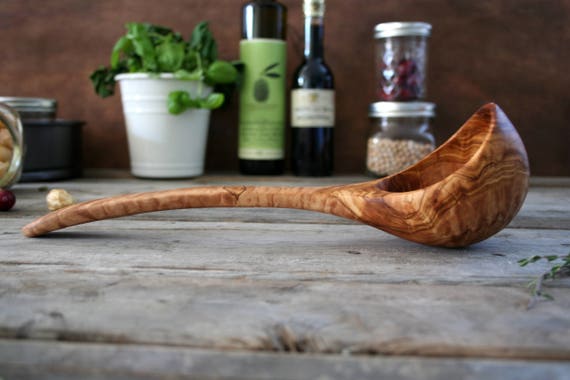 There are no limits to decorating ideas for a cozy kitchen. From painted cabinets to rustic stoned floors, you can give your kitchen the ultimate mix of countryside and chic.
Ranch like feels- Addition of a farmhouse sink will add a unique feel to the kitchen's interior. Dark brown colored kitchen cabinets with a rustic brown colored floor blend beautifully together. The paneled appliances are another great addition to this modern kitchen with a hint of gray colored backsplash.
Let the light in- There's nothing more homely than a kitchen with lots of natural light entering. Allow sunlight to enter in through a pair of clerestory windows. Don't forget to add extra light via the backless glass cabinets standing in front of the windows. Add some extra finesse using hanging country inspired pendant lamps.
Breath of solitude- Open style cabinets screams countryside all the way. Add a customized wooden hood with some open style shelves to blend in with the kitchen's theme. Turn a traditional antique table into your kitchen island and arrange kitchen stools around it for that modern feel. The farm sink is again another great feature.
Eclectic kitchen vibes- This is all about rustic beams with a vibrant kitchen island. The floor can be made using concrete with chips of glass, shell and abalone being embedded. Stainless steel appliances add a Vikings approach and the antique chandelier ties everything so well together.
Inversion at its best- The concept of inverted lampshades hanging from the ceiling and a dramatic kitchen hood is something we're sure you've never seen. The uniquely angled ceiling fixtures work to liven up the kitchen like no other. To complete the cottage appeal, a lot of white has been utilized.
Rustic Country Home Decor For The Outdoors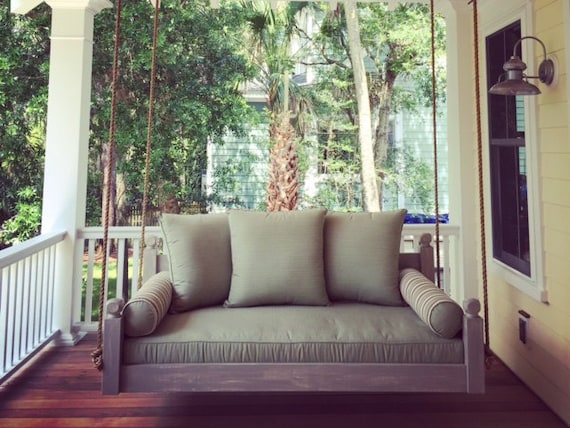 Everyone loves to stay outdoors no matter what season it may be. For this reason, decorating your porch, patio or garden with a rustic yet luxurious approach is what many consider appealing.
Heartwarming farmhouse appeal- Turn the outdoors into a room filled with vibrant flowers in nude containers, hand woven rugs, sofas, antique furniture and some lamps. Don't forget the coral adorned pillows for that comfort filled feeling.
Open air dining room- If you love the outdoors, you'll love this setting. Set up the perfect candle light meal in an outdoor setting with chairs made of shapely wicker. Guests will find the utmost comfort. Surround the table with handmade pottery containing fresh green plants.
A little bit of Southern style inspiration- Outdoor ceiling fans on your porch are a tradition borrowed from the Southern side. The grand porch area is spacious with lots of whites here and there. The vibrant blue ceiling helps to blend all the white well together. With wicker chairs remotely scattered, guests will love hanging out in your Southern style outdoor area.
Stunning patio- Wouldn't it be a dream to have the ultimate breakfast patio? All you need are some French café inspired chairs, a table composed of stone and some antique style dishes. The pebbled floor adds that rustic touch and boy is it beautiful.
Rustic themed accessories- The greatest way to give your outdoor that cozy rustic atmosphere is by making use of some fabulous accessories. Examples include an ancient inspired teak table, bamboo chairs and an adjustable chandelier. Since getting a fireplace to the outdoors isn't convenient for most people, how about adding a fire bowl or fire pit so guests can enjoy those cold winter nights.
Turn your house into a beautiful marriage of rustic country home decor yet use chic and cozy influences that give your house a feeling that it is truly a home. There's nothing more inviting than utilizing your space to the best of your ability.