What To Write In A Wedding Thank You Card
Within all the chaos before your wedding you and your husband to be need to find sometime to write your wedding thank you cards. Planning what to write in a wedding thank you card is not really as hard as you think it would be at first thought. What you put in a wedding thank you card comes from both the mind and also the heart. These people you are about to give thanks to have been there for you throughout the whole planning of your wedding and some have been with you your entire life.
Simply put the message you are going to be sending is Thank You. The hard part about writing a wedding thank you card telling your guests why your are thankful. So put some thought into it because you are really going to have to plan what to write in a wedding thank you card.
If it is a close friend, family member, or coworker you are going to want to relate your thankfulness to a fond memory you share with them and show that to you them just being there is worth more to you than a wedding gift.
For your vendors you should highlight something you found in their service that made your wedding perfect.
Where To Buy Your Wedding Thank You Cards
You can you usually find wedding thank you cards both online and in your local shops. We recommend that you start your search online as you can find some really well put together thank you cards, wedding invitations, and decorations for really great prices. These designers don't have the overhead of a shop and can usually customize the order to suit the theme of your wedding and also your style.
Below is just a small taste of the wedding thank you cards we could find. Have a look. We don't think you will be disappointed.
Some Examples Of Trendy Wedding Thank You Card Designs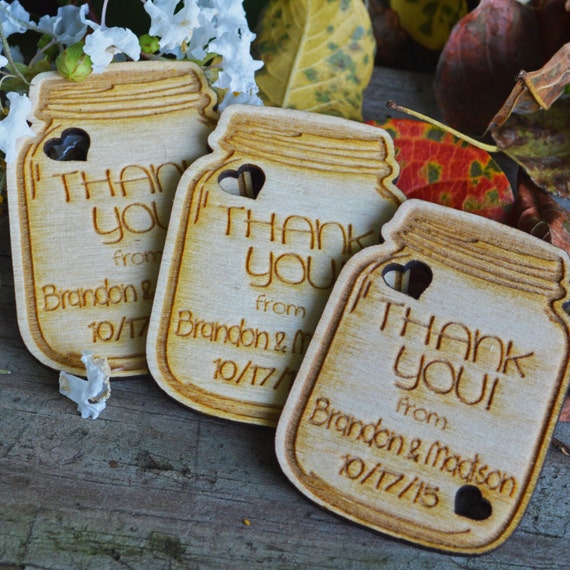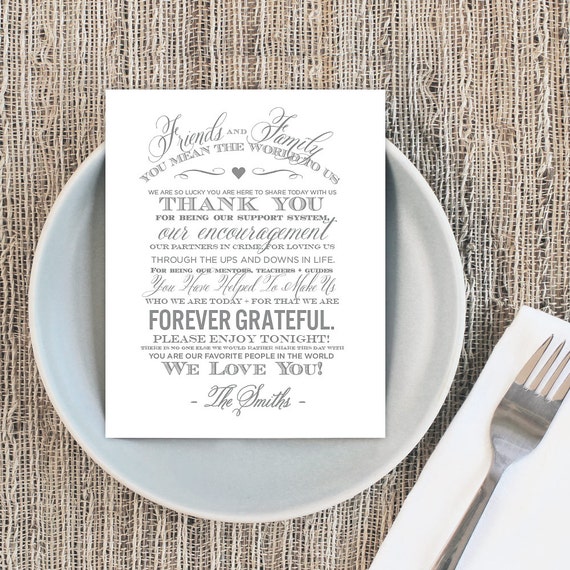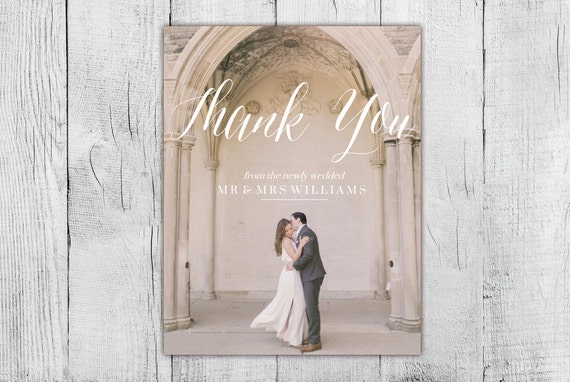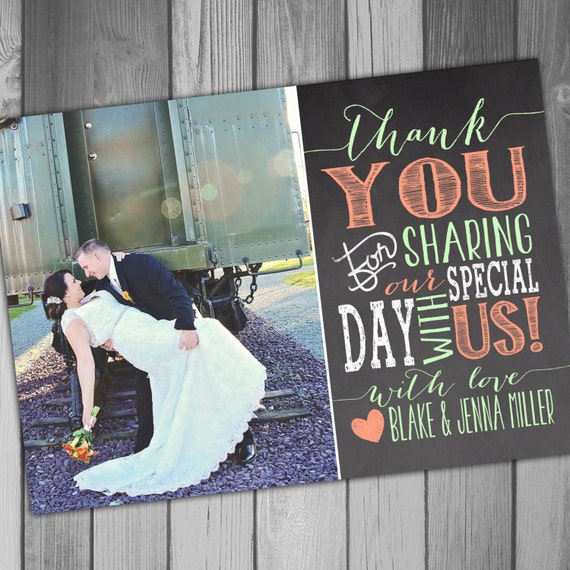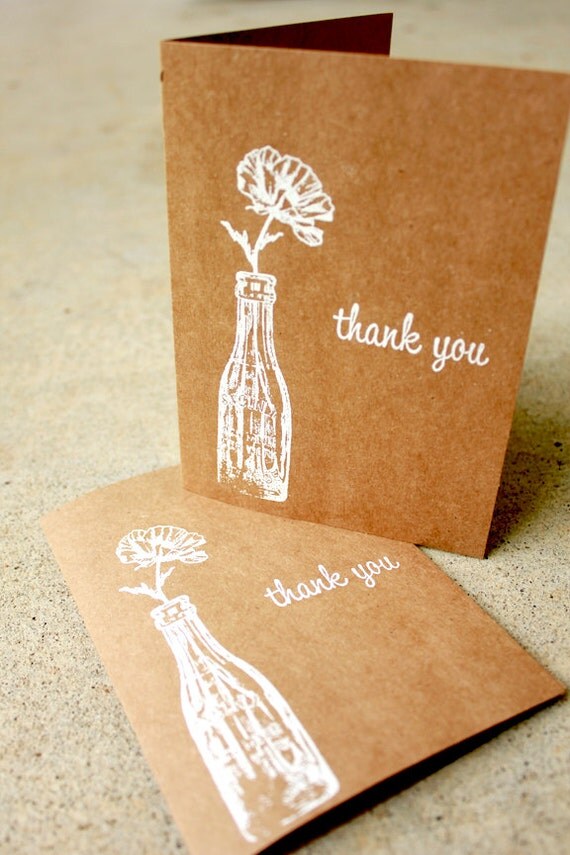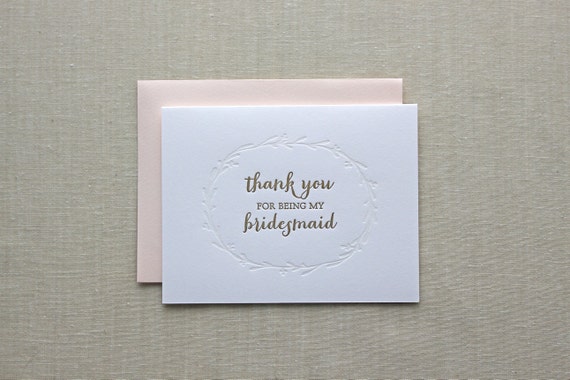 Who Do You Typically Send A Wedding Thank You Card To
Below is a basic list of your typical wedding thank you card recipients.
Vendors
Guests
Ring Bearer
Flower Girl
Groomsmen
Bridesmaids
Best Man
Maid Of Honor
Parents Of The Groom
Parents Of the Bride
Wedding Officiant
So remember what you are going write in a wedding thank you card is entirely up to you. Just let them know why they are so important to your life.